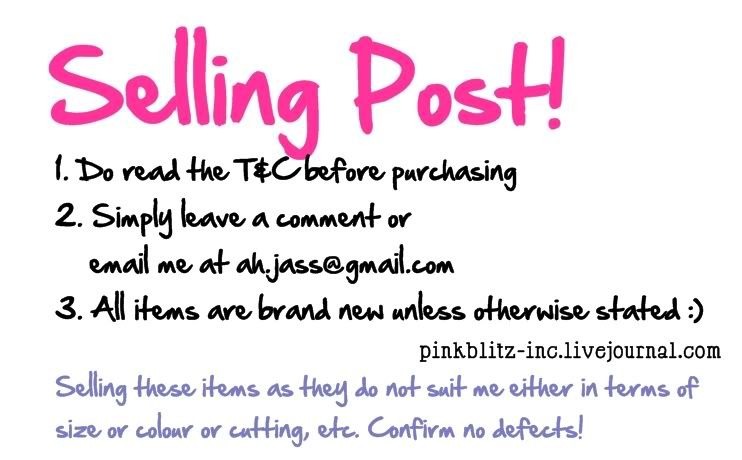 UPDATED on 3 Jun 2011
Sold items will be removed asap
:)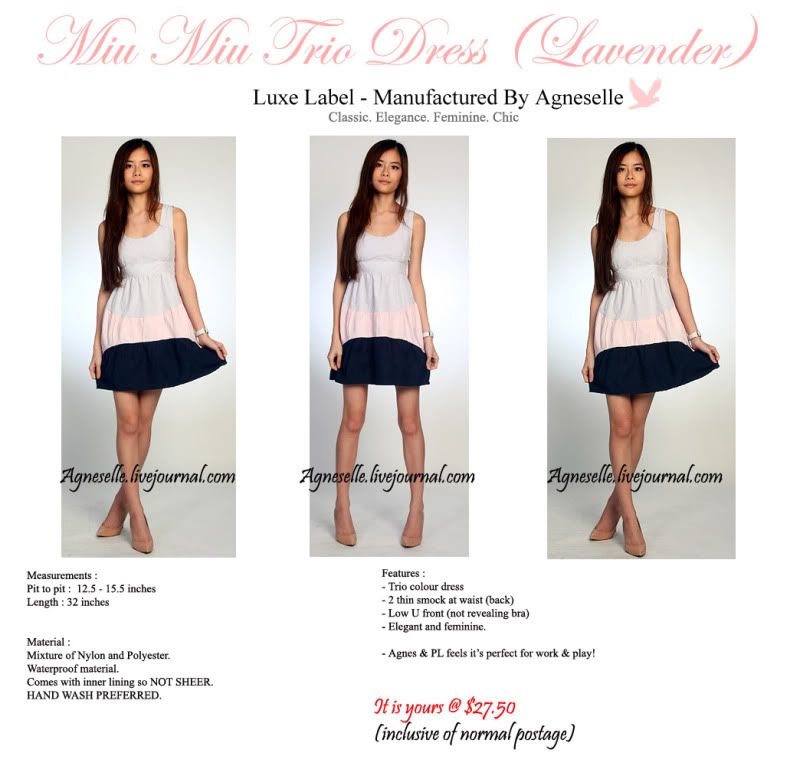 AE Trio Miumiu dress in Lavender
Worn once.
$14 mailed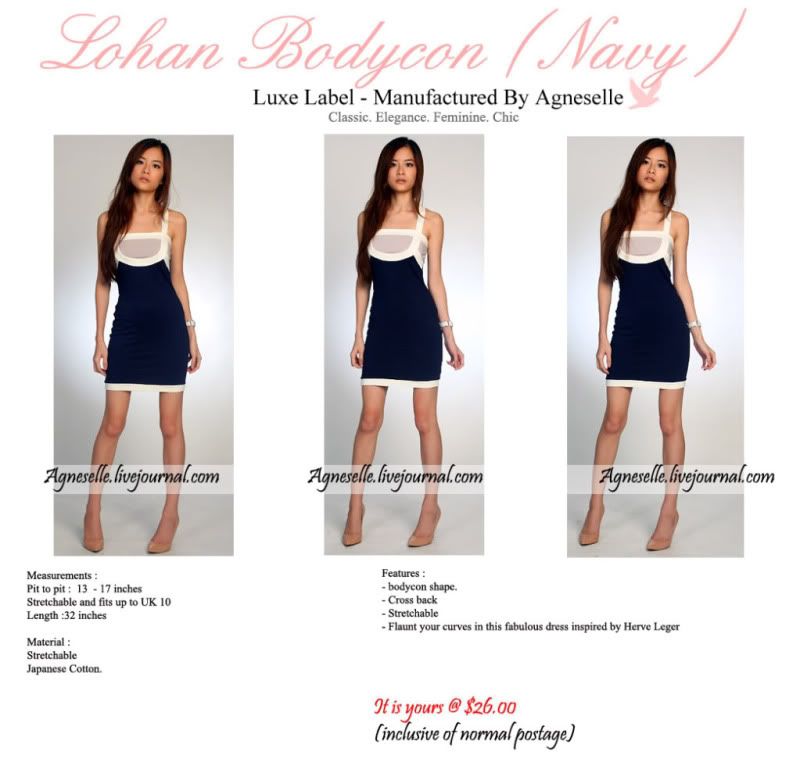 AE Lohan Bodycon in NAVY
Worn once
$14 mailed
----------------------
AE Chiffon Tube
Quoted BN by previous seller
$14 mailed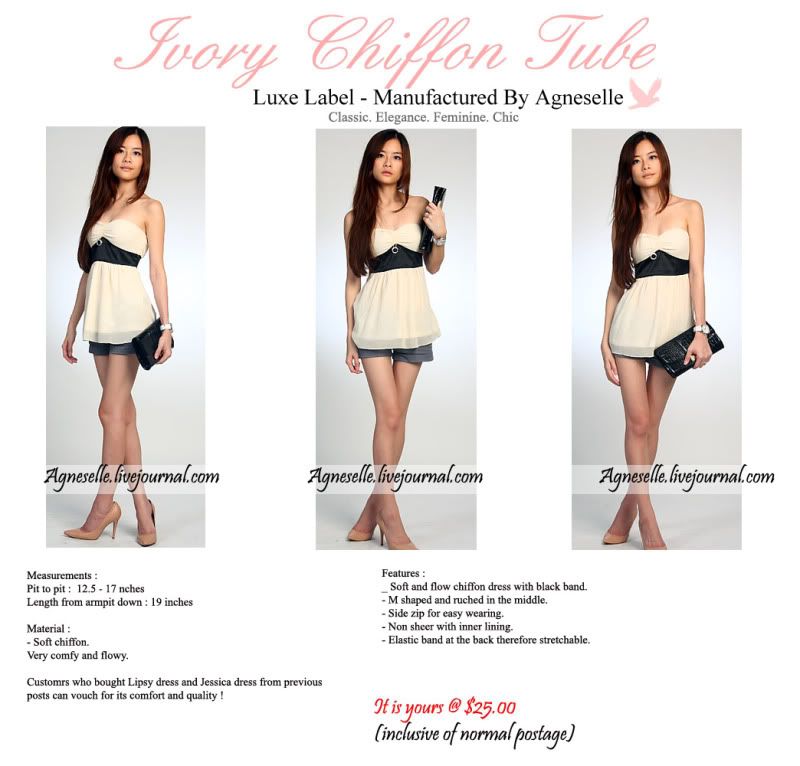 AE Chiffon Top in White
Worn once for both colours.
$16 mailed.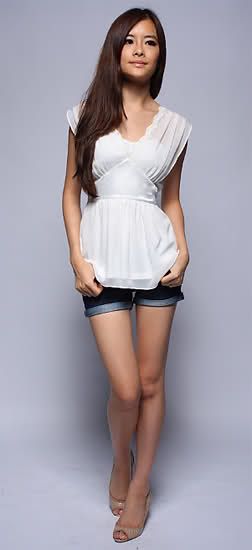 ------------
Brand new with tag f21-H81 woven shirt in yellow/cream. Size S.
$22 mailed.
http://canada.forever21.com/product.asp?c
atalog_name=FOREVER21&category_name=prom
o_sblookbookw&product_id=2000007259&vari
ant_id=03&Page=all&promoType=2#
Stylish for work or for play, this striped woven top features a collar and a six button placket. Front yoke with ruching just below. Short sleeves. Curved hem. Translucent buttons with a high polish trim. Cropped. Unlined. Lightweight.
- 19" approx. length from high point shoulder to hem, 36" chest, 38" waist, 6" sleeve length from shoulder ridge, 14" shoulder width
- Measured from Small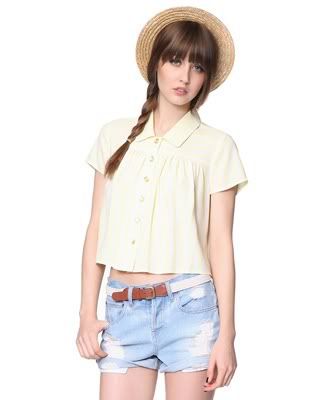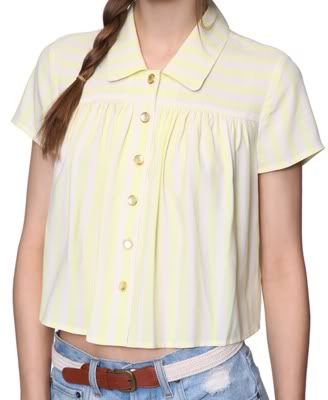 Brand new with tag F21 long-sleeve knit top in Size S Burgundy color
$15 mailed.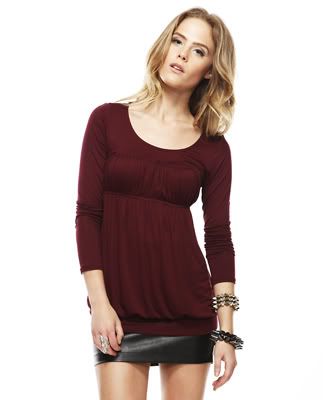 ------------
F21 Brand New with TAG Natalie Lace Top in Taupe Size Small$14 mailed.
Lightweight woven top features lace insets and edges. Mother of pearl buttons down center front. Deep v in front and back, short sleeves.
DETAILS:
- 19.5" approx. length from high point shoulder to hem, 32" chest, 25" waist, 9" sleeve length from neckline
- Measured from Small
-100% polyester; Trim: 94% nylon, 6% spandex
-------------
brand new
BC military jacket in navy blue
$20 mailed
removable shoulder-pad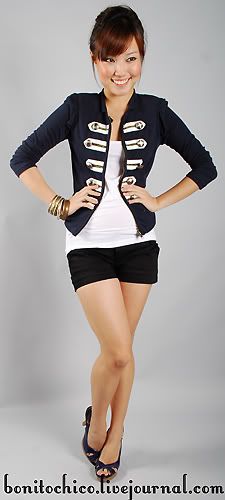 brandnew with TAG
F21 watercolour skirt in size
xs$12 mailed
length down: 14" length across at band: 12"-13.5"
fit uk4-6
with 2 hidden side pocket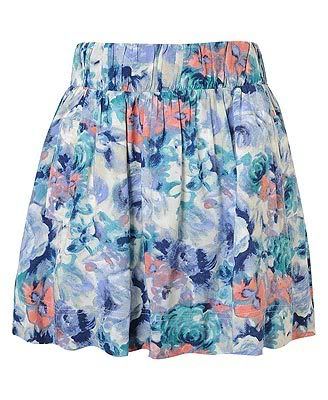 Brandnew with TAG
F21 knit top in size
M$16 mailed
length down: 26" ptp: up to 18.5"
cream/purple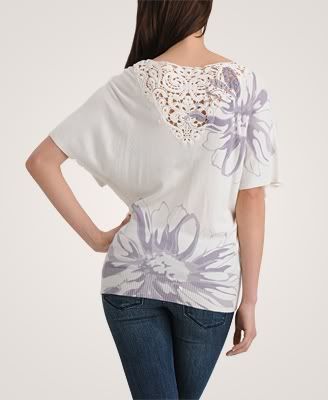 BN
BR Bandage Dress in Nude
Bought from a previous seller and she said it's BN.
Extremely good material and cutting..!
Colour doesn't suit my skintone thus I'm selling.
SGD 15 mailed
(Bought at $20 mailed)
Kindly leave a comment or email to ah.jass@gmail.com
Price stated is inclusive of normal postage.
I will not be responsible for lost mails so do opt for registered by topping up $2.50.
All items are brand new unless otherwise stated.
Based on first-pay-first-serve basis.